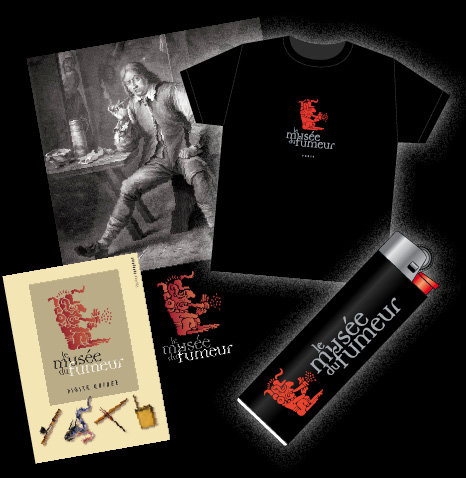 The museum shop
A unique array of smoking and vaping accessories can be found in the
museum shop, from the most traditional or ethnic to the most high-tech :
Vape Shop : high-end vaporizers, vapor mods, electronic cigarettes and e-liquids.
Our vaporizer brands : Arizer, Magic-flight, Storz & Bickel, Vaporblunt, Herborizer, Flowermate
Our e-cigarette brands : Joyetech, Eleaf, KangerTech, Vision, Aspire, VaporShark, Materia and much more high-ends mods.
Our e-liquid brands : Alfaliquid, D'Lice, La Parfume, The FUU, potion 24, Five Pawns, Bordo 2, Greenvape, Totally Wicked, Halo, La voie du Samovar and much more.
Smoke shop : rolling papers, grinders, bangs, oil rig, glass pipes, shilum and any paraphenalia.
You'll also find humidors for keeping cigars, pipes carved out of briar, stone or clay and hand-made custom designed pieces.
Also available posters, postcards and T-shirts from Le musée du Fumeur.
In short, presents for every taste, from the most rustic to the most avant-garde.